Friday, April 19th, 2019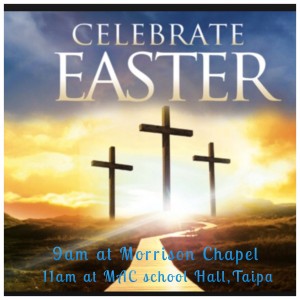 Join us for Easter Sunday Services,20th April 2019.
9am Traditional Eucharist at Morrison Chapel, Macau
11am Family Communion Service at MAC school Taipa
Baptisms and Easter Egg hunt after the 11am service
Refreshments after each service
Friday, April 19th, 2019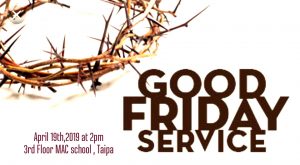 A Good Friday Service of READINGS, HYMNS, and RENEWAL OF BAPTISM VOWS will be at 2pm At Macau Anglican College school hall.
REFRESHMENTS and HOT CROSS BUNS will be served after the service.
Thursday, December 13th, 2018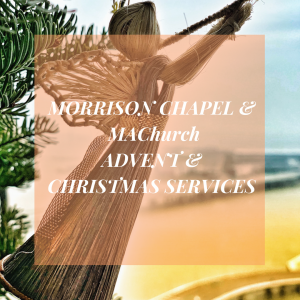 Sun 9th Dec – ADVENT II
– Last day of the Alpha Course at 11am – BAPTISMS at MAChurch &- 8pm Morrison Chapel Service of 9 LESSONS AND CAROLS
With mulled wine in the Morrison Chapel courtyard.
* Sun 16th Dec – ADVENT III
– 11am MAChurch FAMILY CAROL SERVICE with MCs Dawen Wang & Lydia Tang and Kids Nativity Play, Christmas cookies and mulled apple juice
* Sun 23rd Dec – ADVENT IV
– After the 11am Communion
XMAS OUTREACH LUNCH at MAChurch
& – 3pm Filipino Fellowship Xmas Party: with games, songs and gift exchange at MAC School Hall. PLEASE BRING A fun WRAPPED GIFT value 50/60 Mop FOR a game.
* Mon 24th Dec – CHRISTMAS EVE
– 11pm CHRISTMAS
EVE MIDNIGHT MASS with Candlelight at Morrison Chapel
* Tues 25th Dec CHRISTMAS DAY!*
– 9am trad. Communion at MC
& 11am Family Communion at MAC
with 5 minute all-age family/kids sermon on Xmas Day at 11am.
* Mon 31st Dec NEW YEARS EVE
– 11pm WATCH NIGHT Service & MIDNIGHT MASS at Morrison C.
Click here
for more news and updates