September 30th, 2020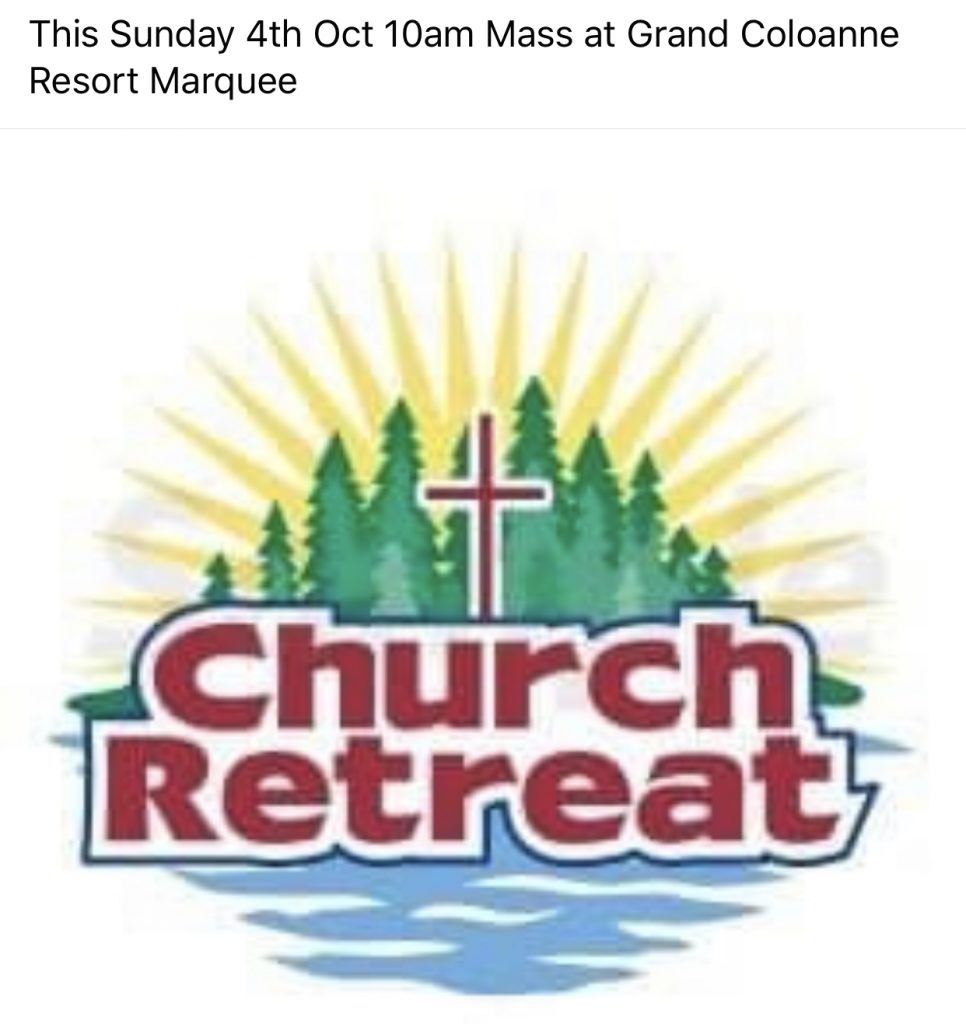 Dear MC & MAChurch Friends,
PLEASE NOTE: THERE ARE NO SERVICES AT MC OR MAC THIS SUNDAY 4th Oct.
Instead we have a Church Retreat at the Grand Coloanne Resort (GCR) from 10am till 6pm.
The mass starts at 10am in the GCR Garden Marquee!
The Service this Sunday at 10am will be a Combined Parish, all-age family service.